first lesson to my daughter 13 years old,
how do I repair a Sony WM-DD33.
She does a fantastic job!
The bassmachine!
The Sony WM-DD33
Bist Du auf der Suche nach einem schönen Sony Walkman?
Du findest alle meine revidierten Sony Walkman im Online-Shop. Stöbere gerne durch mein Sortiment und schau Dir auch meine neuesten Produkte an.
Are you looking for a nice Sony Walkman?
You can find all my refurbished Sony Walkmans in the online shop.
Feel free to browse through my shop and also check out my latest products.
Wie alles begann..... und die Walkman Clinic geboren wurde.
Ich bin in den 80ern aufgewachsen und liebte damals schon die grosse Freiheit mit den Sony Walkman.
Überall seine Lieblingsmusik hören zu können war damals einfach unglaublich. Noch heute, über 40 Jahre danach, faszinieren mich die Walkman noch immer. Ich liebe die DD-Serie und restauriere diese mit grossem Aufwand und viel Liebe. Angefangen hat es vor einigen Jahren, als ich per Zufall das Thema Walkman irgendwo wieder aufgeschnappt hatte. Ich musste unbedingt wieder einen solchen haben und so kaufte ich mir 3 defekte Walkman, um mir aus den 3 Spendern einen neuwertigen Walkman aus der 80ern aufzubauen. Daraus wurden dann immer mehr Walkman und mich liess diese Technik nicht mehr los. Nicht nur das mir die Musik aus den 80ern besser gefällt, nein.....auch das Feeling mit der analogen Technik von damals gefällt mir persönlich viel besser als das heutige digitale streamig. Mit der Zeit bemerkte ich, dass es nicht nur mir so geht, es gibt viele Fans der guten analogen Technik von damals. Dies hat mich dazu bewegt mein Hobby zu perfektionieren und meine Ersatzteilsammlung wurde immer grösser. Ich bin ständig auf der Suche nach schönen Sony Walkman in optisch gutem Zustand, denen ich dann in stundenlanger Arbeit, neues Leben einhauchen kann. Meine Reparaturen umfassen sämtliche Arbeiten an Sony Walkman der DD-Serie, wie das Ersetzen und justieren des Center-Gears, Reel Gears, Capstan-rings oder Pinch Rollers, auch ersetzen der Elkos, sowie diverse Lötarbeiten und Reparaturen am Board gehören zu meinen Arbeiten. Nach erfolgreicher Reparatur wird bei jedem Gerät die Bandlaufgeschwindigkeit, Frequenz, Azimuth und Ausgangspegel eingestellt. Ich freue mich jedesmal wenn ich wieder einem Walkman neues Leben einhauchen konnte. Wenn sich der Besitzer über das perfekte Gerät freut, macht mir meine Arbeit richtig viel Spass. Ich liebe mein Hobby und mache diese Arbeiten mit viel Freude und Herzblut. Es erfüllt mich, wenn ich alte analoge Technik retten kann und Ihr euch über die Geräte der 80er freuen könnt.
In diesem Sinne.... Walkman Clinic forever!

How it all began..... and the Walkman Clinic was born.
I grew up in the 80s and loved the freedom of the Sony Walkman.
Being able to listen to your favorite music everywhere was just incredible back then. Even today, over 40 years later, the Walkman still fascinate me. I love the DD series and restore them with great effort and love. It all started a few years ago, when I accidentally picked up the topic of Walkman again somewhere. I absolutely had to have such a Walkman again and so I bought 3 defective Walkmans to build up a Walkman from the 80s in mint condition from the 3 donors. This became more and more Walkman and I could not get rid of this technology. Not only that I like the music from the 80s better, no.....also the feeling with the analog technology of that time pleases me personally much better than today's digital streamig. With time I noticed that it's not only me, there are many fans of the good analog technology of yesteryear. This moved me to perfect my hobby and my spare parts collection became bigger and bigger. I am constantly on the lookout for beautiful Sony Walkman in visually good condition, which I then in hours of work, new life can breathe. My repairs include all work on Sony Walkman of the DD series, such as replacing and adjusting the center gear, reel gear, capstan rings or pinch rollers, also replace the electrolytic capacitors, as well as various soldering work and repairs to the board are part of my work. After a successful repair, the tape speed, frequency, azimuth and output level are adjusted on each unit. I am happy every time I could breathe new life into a Walkman. When the owner is happy about the perfect device, I really enjoy my work. I love my hobby and do this work with a lot of joy and heart blood. It fulfills me when I can save old analog technology and you can be happy about the devices of the 80s.
In this sense.... Walkman Clinic forever!
We repair all Sony Walkman of the DD-Series
*We only repair devices within Switzerland.
The service includes: replacing the center geer, reel gear, capstan, belt, cleaning and adjusting frequency and azimuth.
Sony WM-DD CHF 280.-
Sony WM-DDII CHF 280.-
Sony WM-DD3 CHF 280.-
Sony WM-DD30 CHF 300.-
Sony WM-DD33 CHF 320.-
Sony WM-D3 pro CHF 390.-
Sony WM-DC2 CHF 420.-
Sony WM-DD100 CHF 420.-
Sony WM-D6 CHF 450.-
Sony WM-D6C CHF 450.-
All costs include work and spare parts, shipping costs are not included.
Additional work will be charged separately by arrangement.
Swiss quality has a name...
Walkman Clinic Switzerland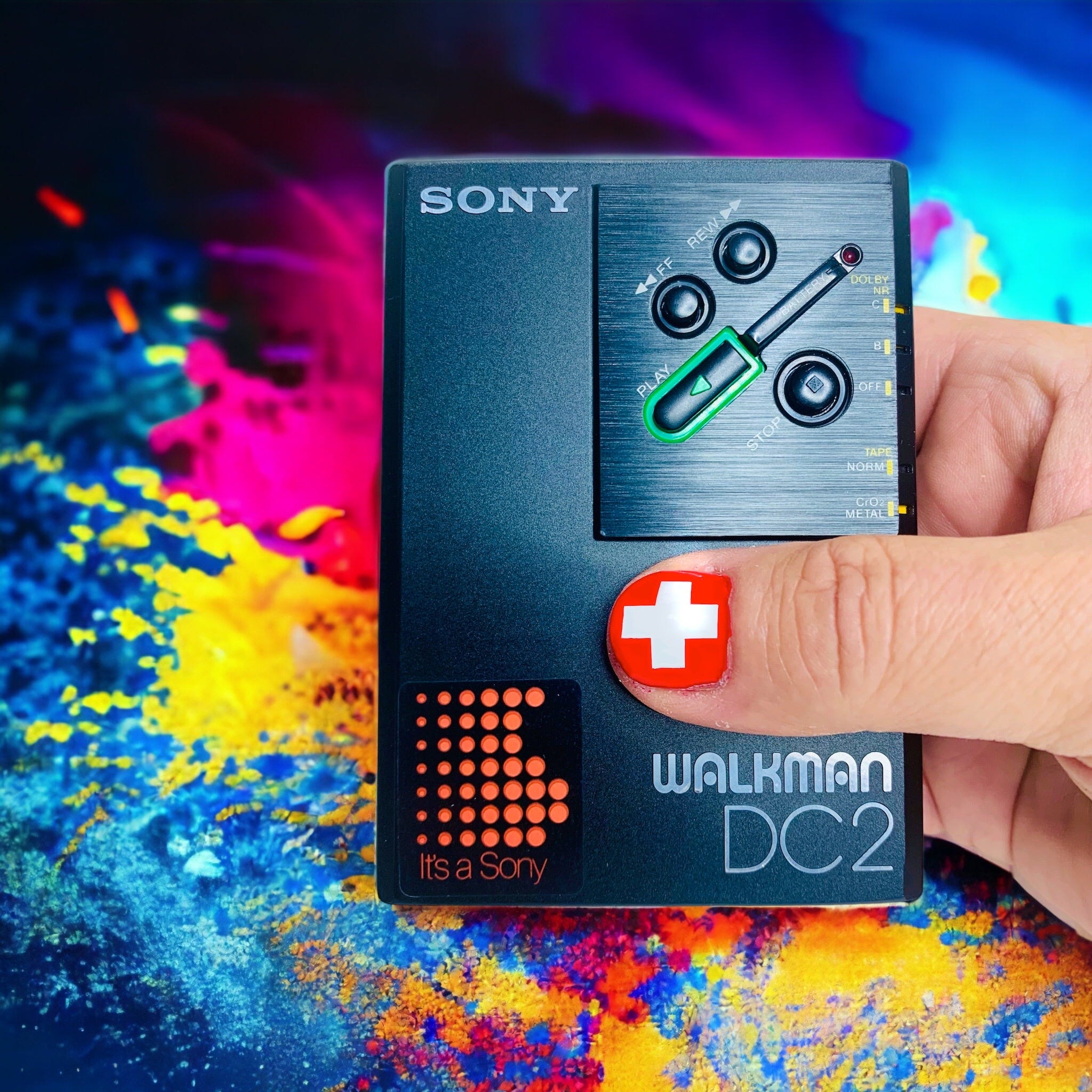 Thanks to Marc for his rating!
Take a break from your work with a coffee and your favourite sound!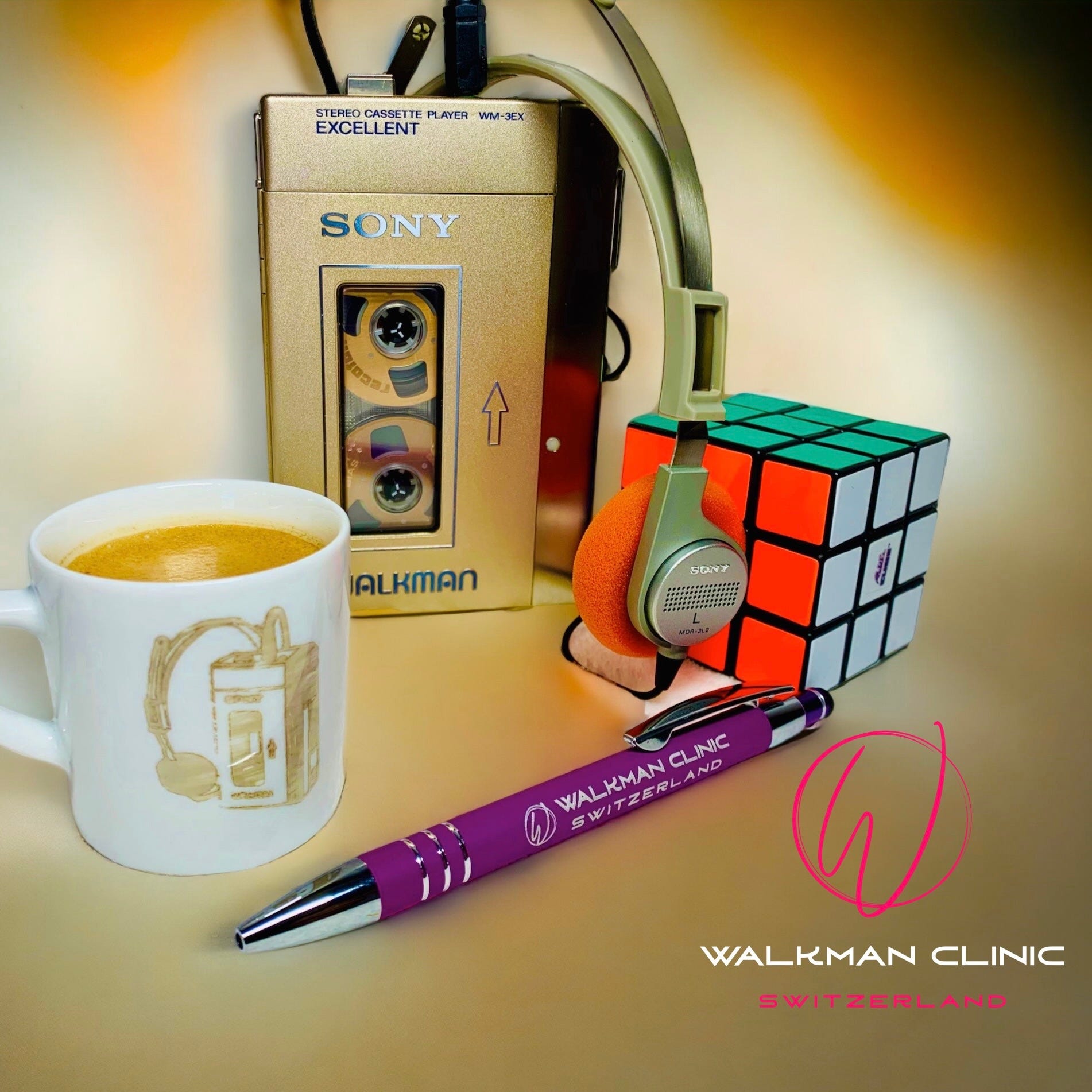 This is how we work and repair your beautiful Sony Walkman.
So that the 80's never ends....
Gizmo tests every Walkman for us, before we ship it out!
Repair of the most wanted
Sony WM-DD9
Enjoy your day with your favorite music everywhere!
With the perfect device from Walkman Clinic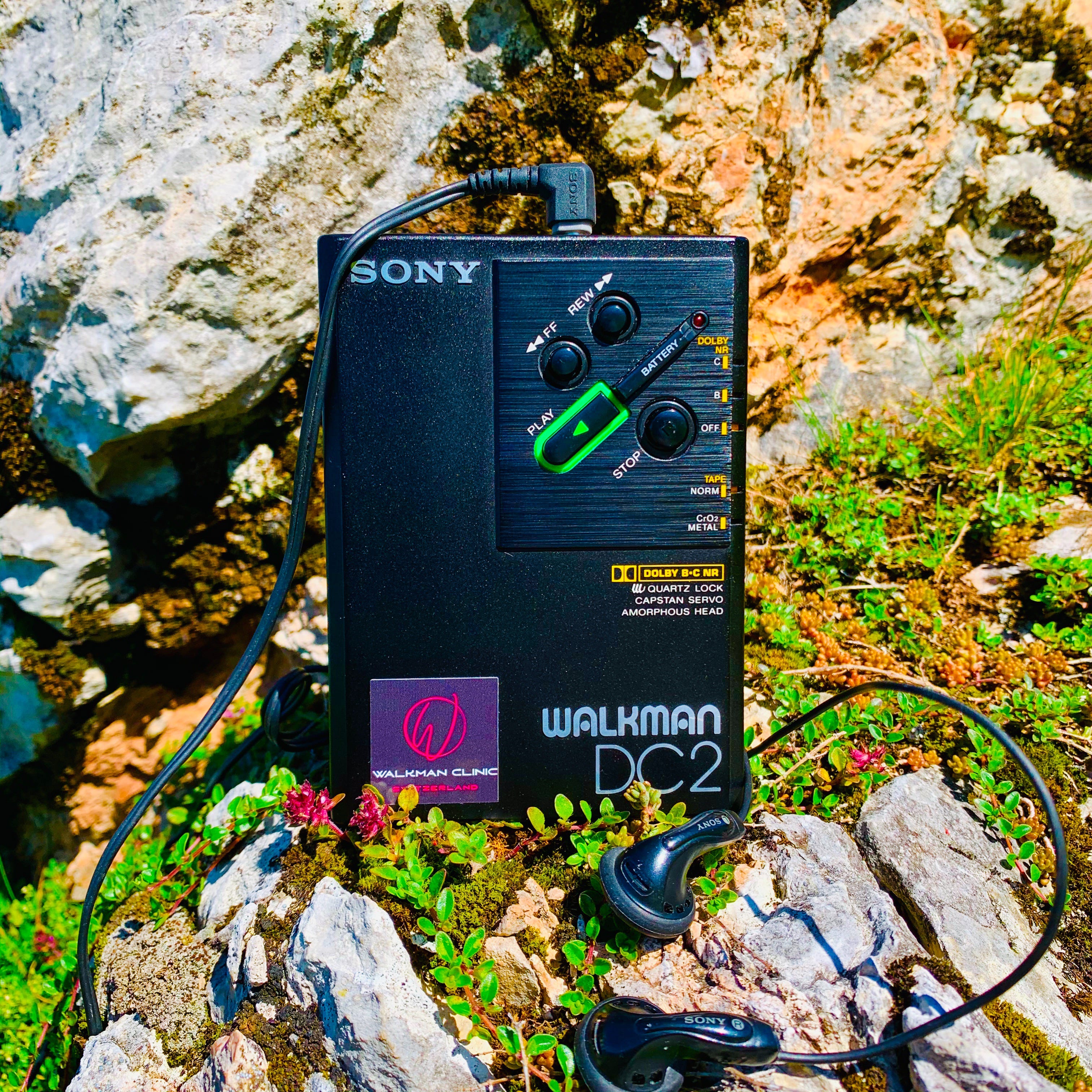 makeover of the legendary holy grail
Sony WM-DD100 Boodo Khan
Enjoy your favourite music until the night ends!
Let the night become day!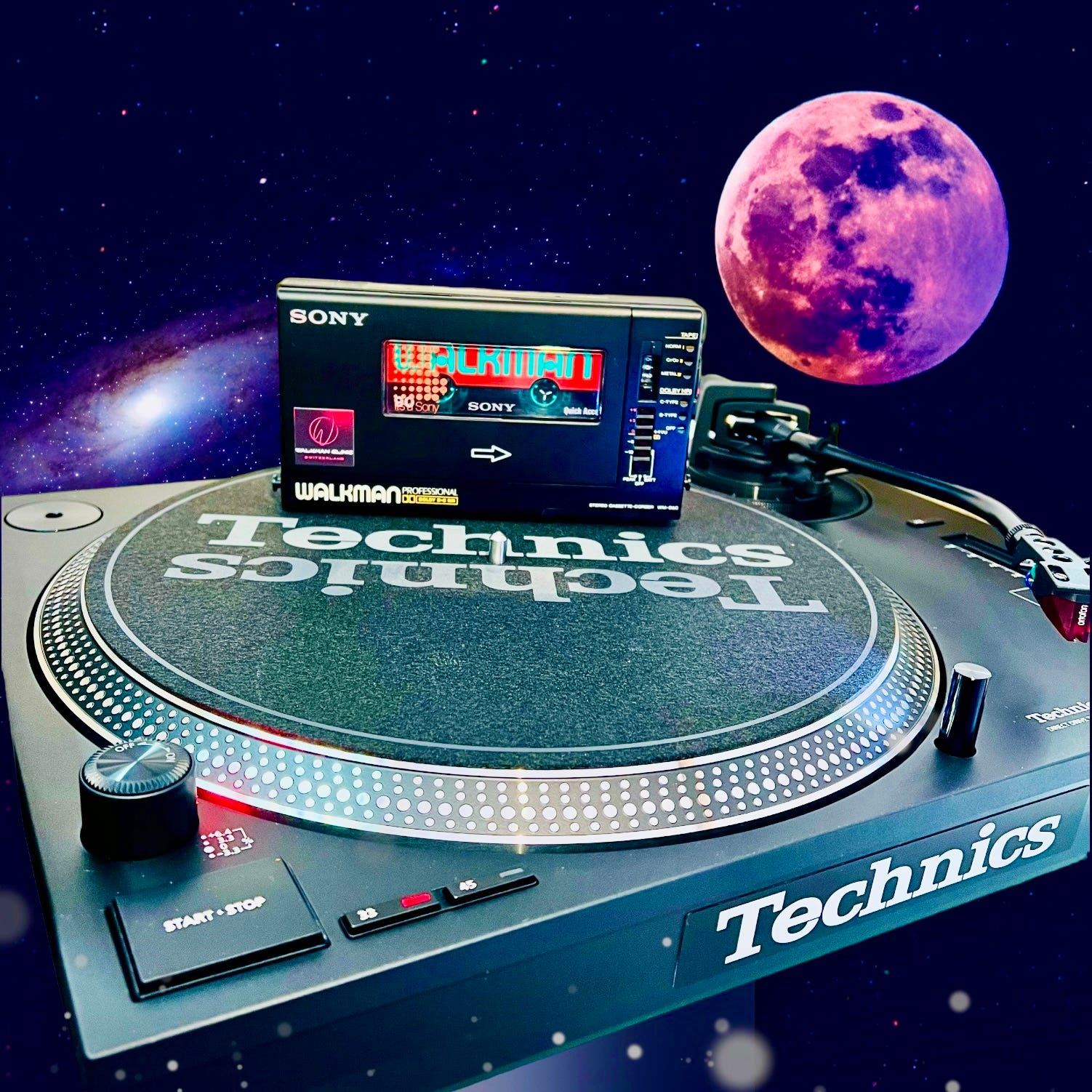 How we built the Sony WM-2 in clear transparent
If you look closely you can identify a good work!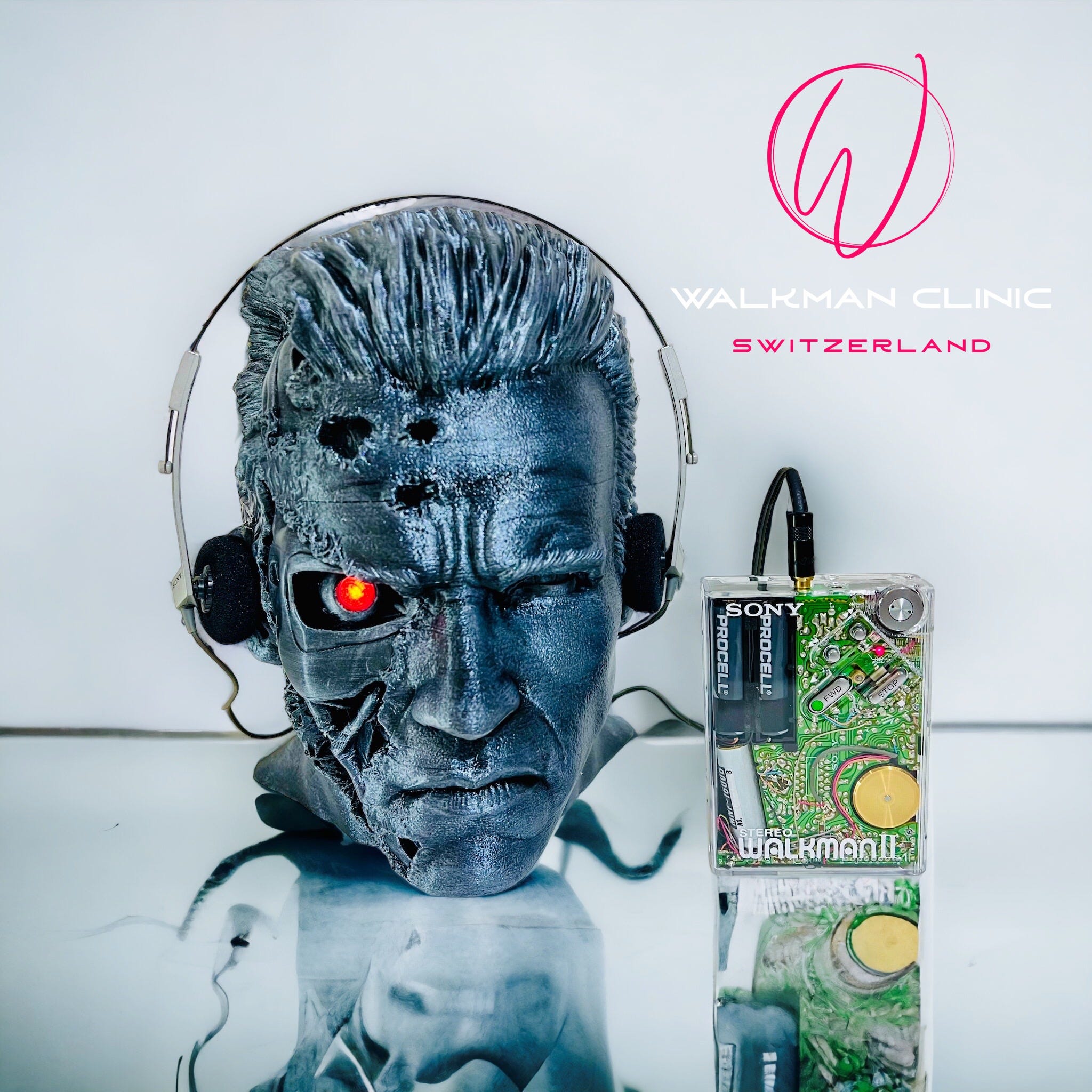 Repair of the Sony WM-DC2
Our Mission
It's easy to do great work when you believe in what you're doing.
We're saving the 80s!
Repair of the Sony WM-DD33
Our customers trust in our work, just like Star-Lord from Guardians of the Galaxy!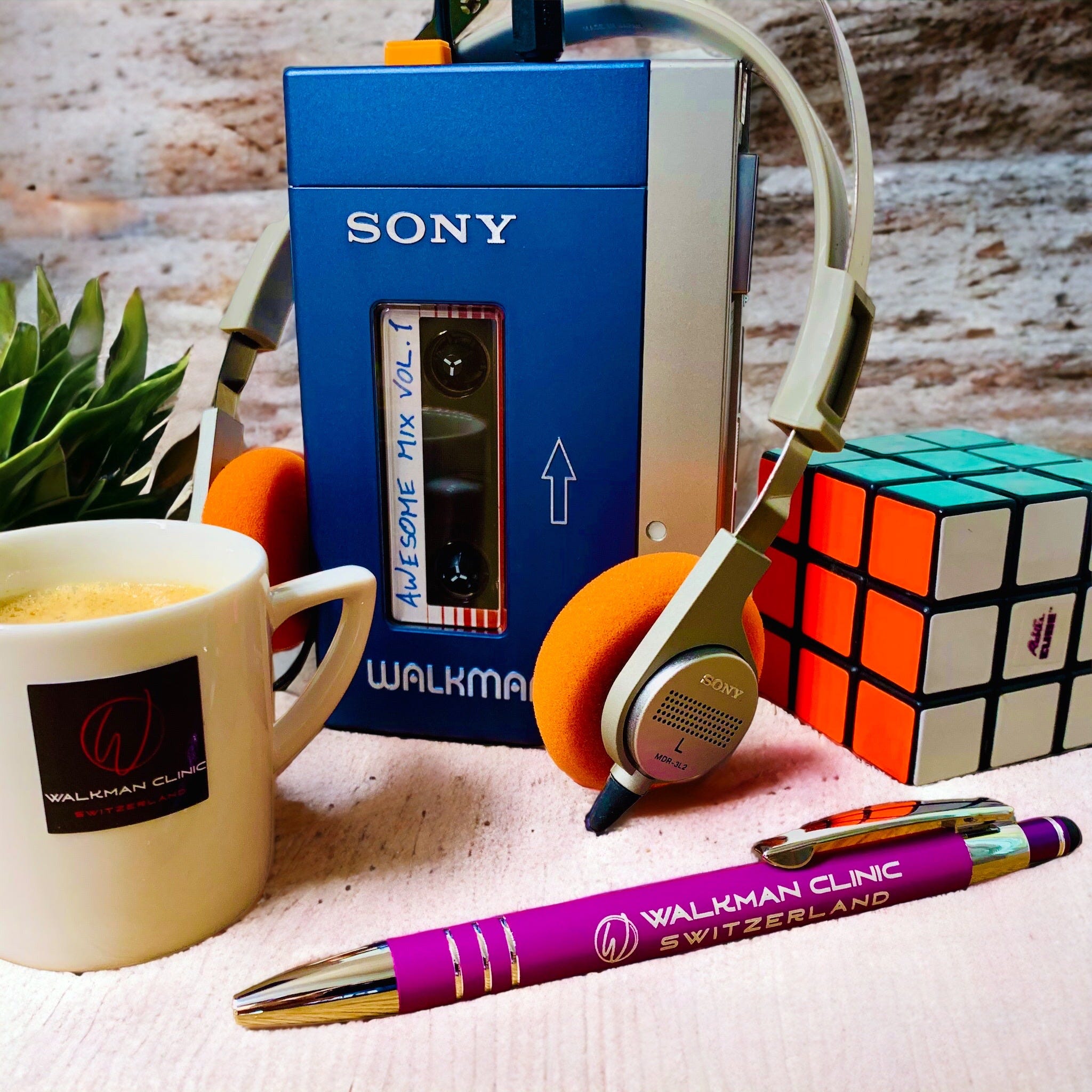 We build our own Sony TPS-L2
Our customers are not just customers, they are our friends!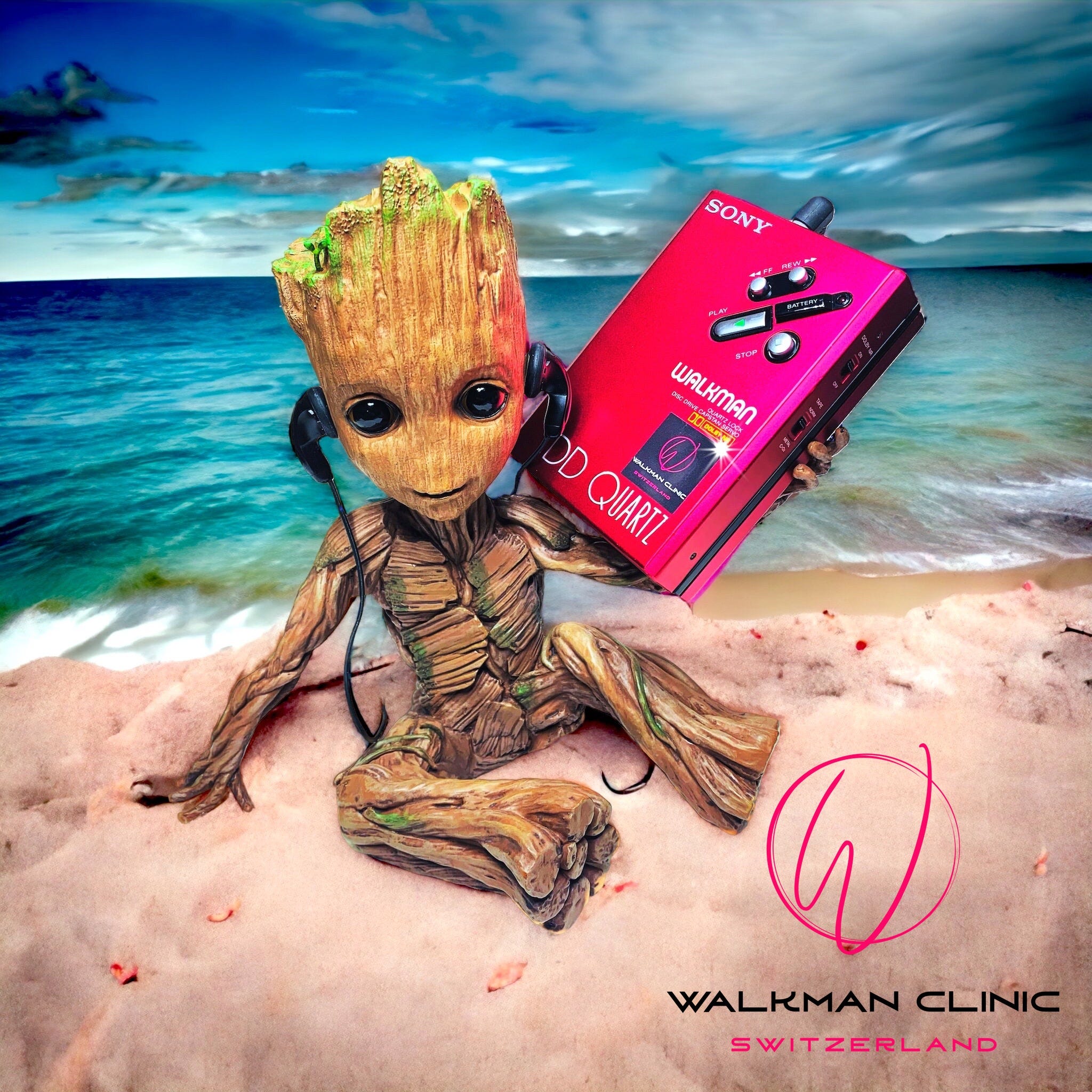 Let's save our planet and the sound of the 80s!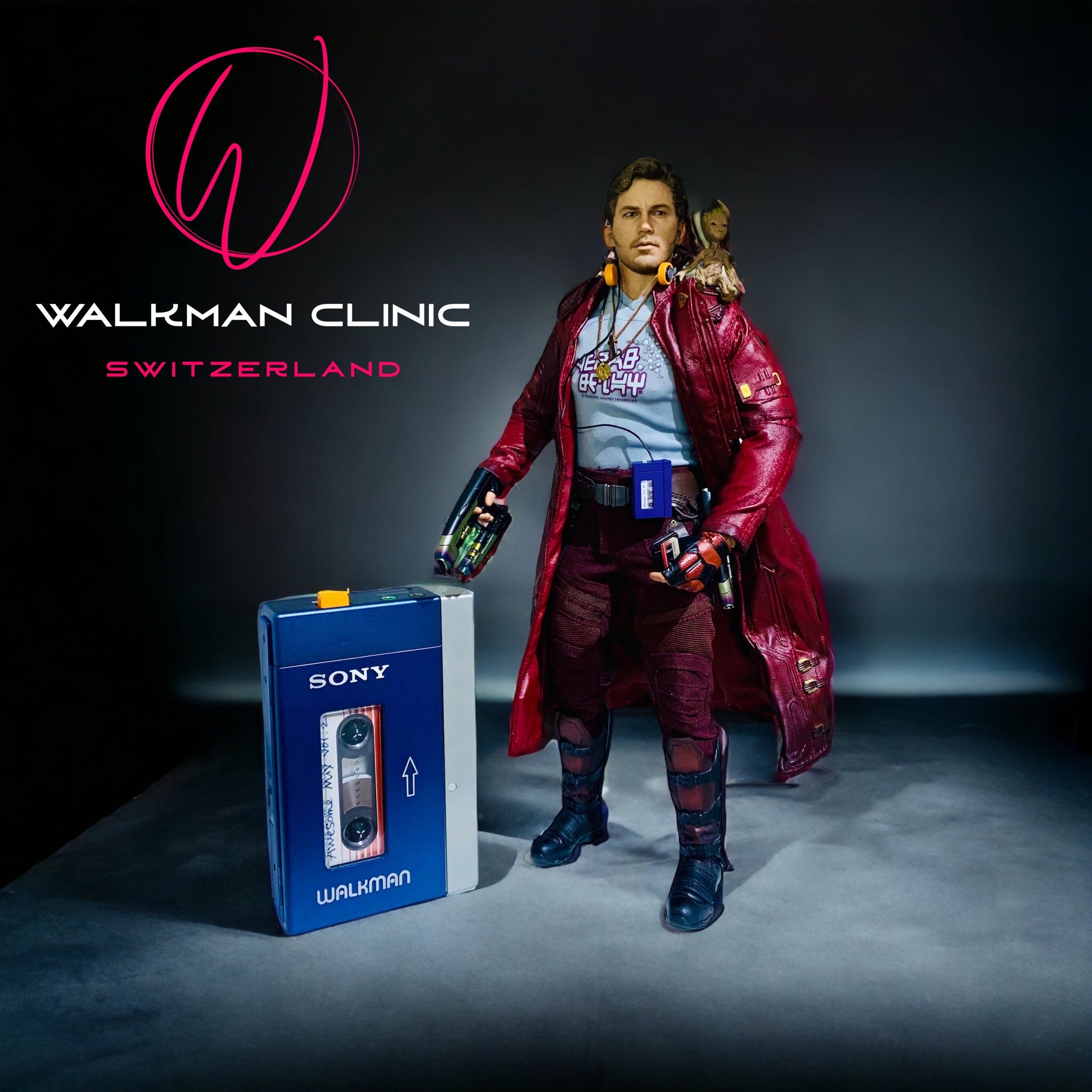 customize the Sony Wm-D3 professional to the
"BLUE RECORD"
Let's feel like the kids from back in the 80's again,
like Groot!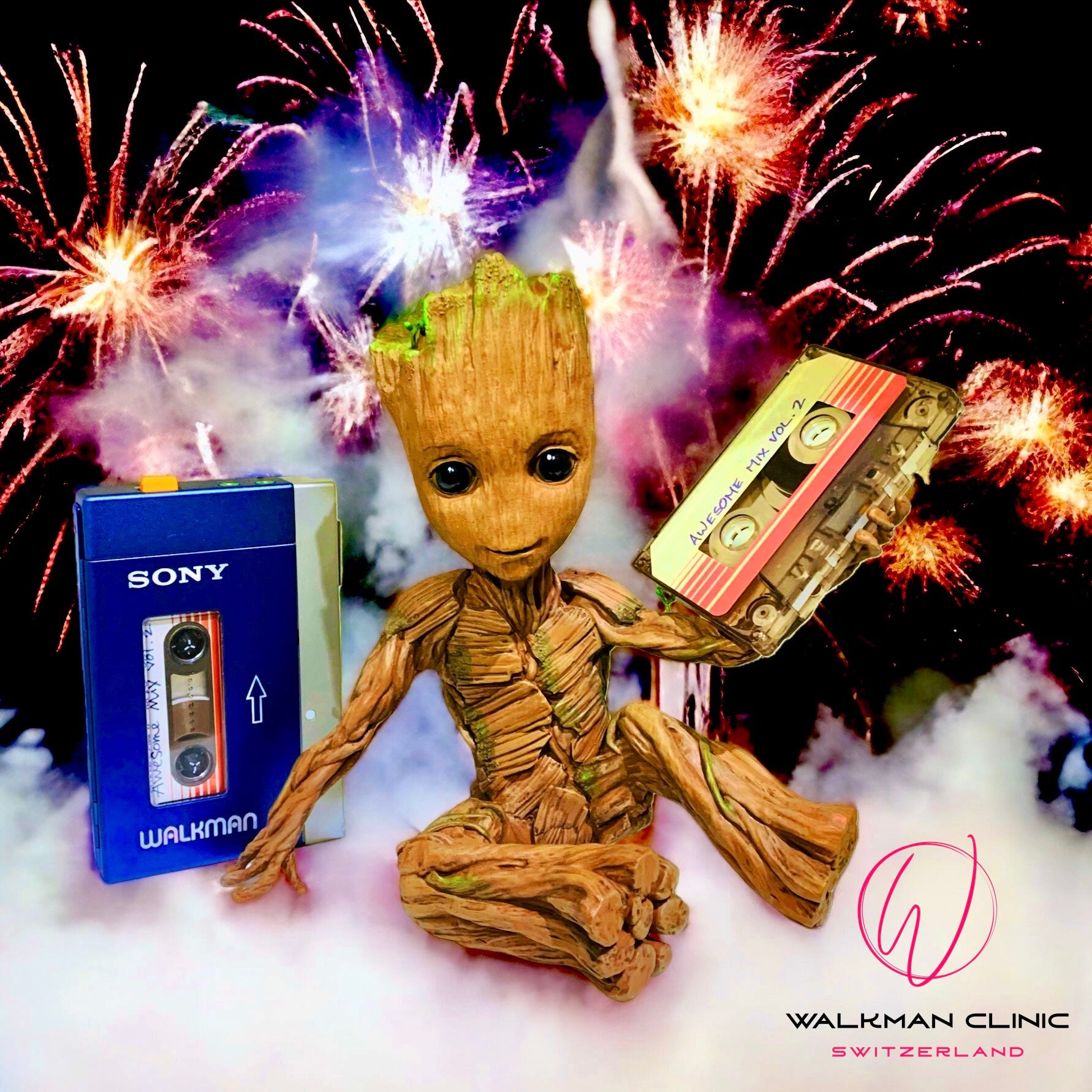 Repair of the Sony WM-DX100
The quality of the Sony DD devices is simply out of this world!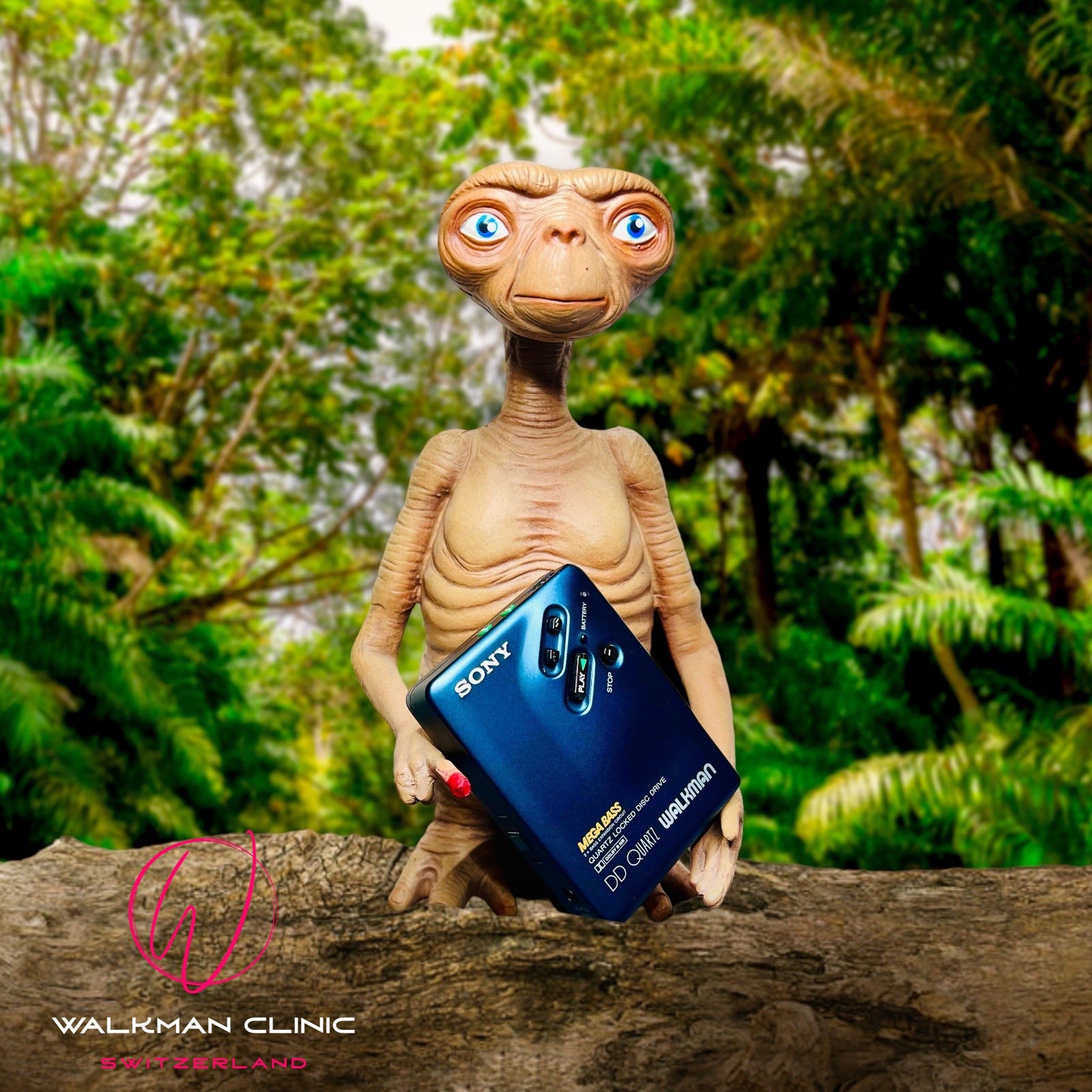 Repair of the Sony WM-W800
the copy king with two tape drives
Sometimes it's also a personal project!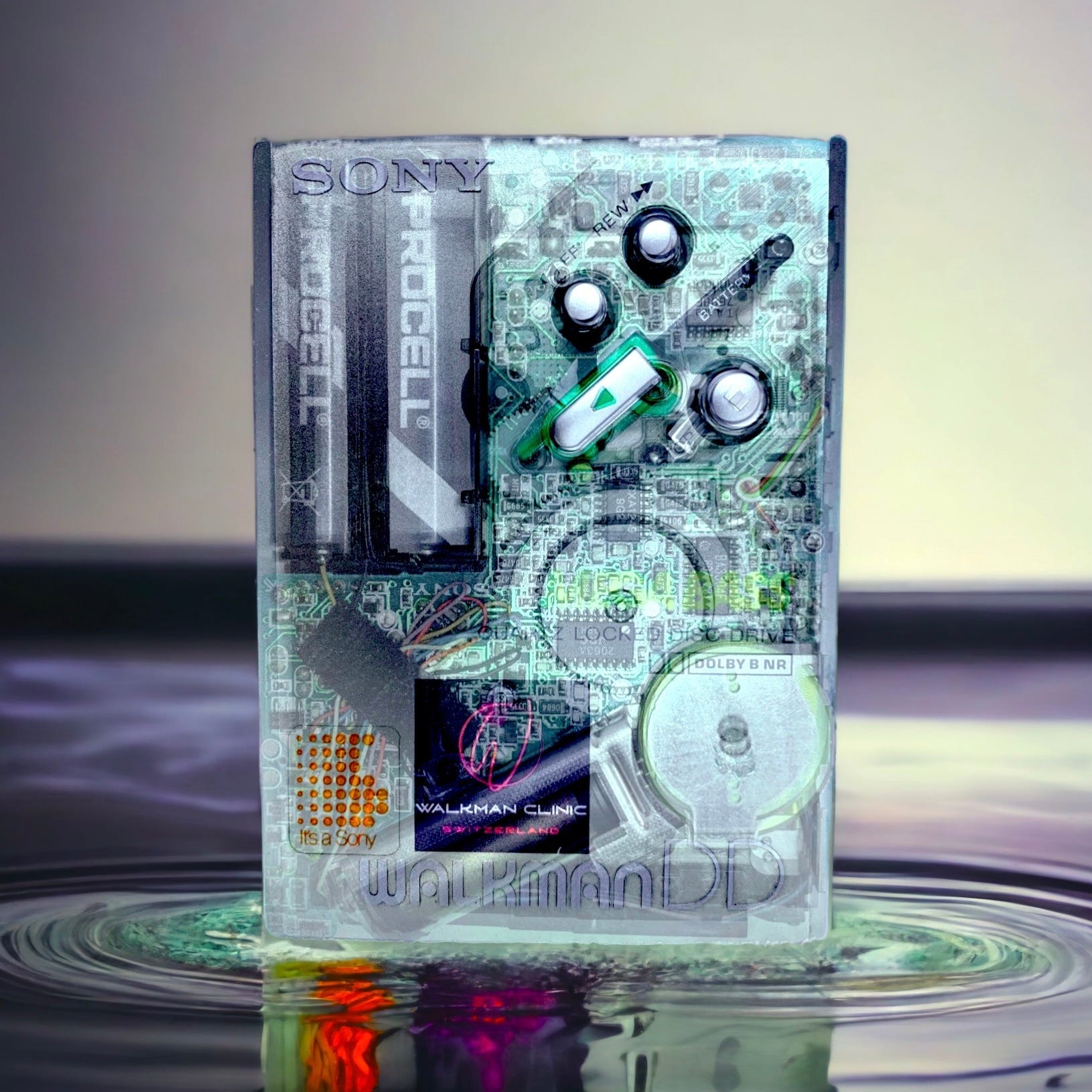 Repair of the dusty Sony WM-D3
We love music in its analogue form!
photo gallery
Enjoy the beautiful pictures!